Airbag vest Airlight 2 by Freejump
Airbag Airlight 2 by Freejump
Pénélope Collections
> Product description
Product description
Airbag vest Airlight 2 by Freejump
Pénélope Collections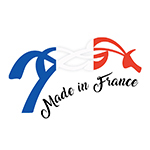 The Airbag vest Airlight 2 by Freejump provides optimal protection for the neck, back, lumbar, sacrum, pelvis and thorax. It is also equipped with a continuous lateral protection that allows maintaining the alignment of the trunk. A neck brace stabilizes the spine and vital areas.
Available in several sizes and back heights, it adapts to all body types. 
With the Airlight airbag, the wearing of a certified helmet is essential for the best protection of the rider.
This new Airbag vest has a better adjusted cut for an optimal protection.
Designed to be worn on its own or under our compatible show jackets, New York (available here) and Paris Soft Air (available here), or any other certified FreejumpSystem Airbag Technology compatible jacket. It fastens thanks to a front zip. The V shape with the Point Sellier stitches gives the airbag vest a beautiful shape, and this signature Pénélope look.
The Airbag vest Airlight 2 is made with new fabric, more breathable, lighter and softer.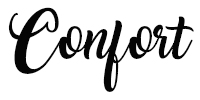 Made of stretch and breathable fabrics, it is very light to wear and you will forget about it once you are riding. 
It has a more flexible and comfortable generator support 
Certified according to the AFNOR NF S72-800-2022 under the reference CE FREEJUMP 1C.2.
Here is the conformity declaration for our Airbag Airlight 2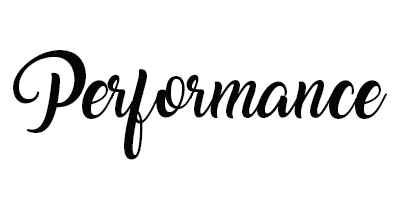 The inflation speed of the Airlight 2 Airbag vest is 98ms, which is the ultra-fast time for it to reach the necessary pressure to have an optimal protection.
The gas generator available on this new model is lighter, faster and more silent. 
it also has a new ball cord with a more convenient holding clip (with simplified reset)
and its new saddle strap is made of a high performance lighter textile.
Available in black 
Available in sizes XXS, XS, XST, S, ST, M and L
Also available in children size HERE
Sizing instruction : Your Airbag vest Airlight 2 must fit you perfectly and you must not choose it too big or too tight. Too tight, it might be dangerous when it gets triggered, too big it might not be useful.
Care instructions : This vest is not machine washable or dry cleanable. To care for your Airlight 2, you can hand wash it with a soft laundry, without rubbing. Do not tumble dry or iron it. It should not be exposed to high temperatures (on a radiator, near a flame or in a closed vehicle exposed to direct sunlight). The Airlight vest should not be left folded or rolled up. It should be stored on a hanger in a dry, moisture-free place.
Our user instruction manual is HERE
To view the EU Declaration of Conformity, go HERE
             The Airbag vest Airlight 2 by Freejump and its cartridge cannot be shipped outside of France.
To choose the perfect size for your Airbag vest Airlight 2 by Freejump, please take a look at our size chart : 
Airlight 2 
| | | | | | | | |
| --- | --- | --- | --- | --- | --- | --- | --- |
| Mensurations | XXS | XS | XST | S | ST | M | L |
| A- Size (cm) | 145-160 | 150-165 | 155-170 | 155-170 | 160-175 | 165-180 | 165-180 |
| B- Chest size (cm) | 65-75 | 75-80 | 75-80 | 80-85 | 80-85 | 85-90 | 90-95 |
| C- Waist size (cm) | 55-65 | 60-70 | 60-70 | 65-75 | 70-85 | 70-85 | 75-90 |
| D-Hip size (cm) | 65-85 | 75-95 | 75-95 | 80-100 | 85-100 | 85-105 | 90-110 |
| E-Size Lenght shoulder (cm) | 27 | 30 | 33 | 32 | 35 | 34 | 37 |